Discover How TeleCenter Real Estate Pro Can Explode Your Real Estate Business Into The Multi-Million Dollar Enterprise You've Always Wanted It To Be!
Now YOU Can Be In Control With Your Communications And Be Able To Move On A Moment's Notice! Never Miss Another Sale Because You're Prospect Couldn't Reach You!
From: Ernest O'Dell - Author, Guerrilla Real Estate Marketing
Monday 08:39am
Dear Real Estate Professional,
How many times have you missed a close or sale on a property because your prospect or client couldn't reach you? How many times have you missed a call, only to learn later that your prospect went with your competition?
Well you can now learn how to beat your competition and you won't even have to swap your name and email for it!
Nope! You can get this information free!
I'm not going to insult your intelligence with the ol' "name and email addy" swap that you usually see on Internet sites. You're too busy for it, and if you don't want to hear from me again, that's okay. I'll take my message to your competitors. They WILL listen to me!

Your Competitors Have The Same Problem And They're Looking For The Same Solution!
In today's real estate environment, you can't afford to lose one customer or prospect to the competition! You know they need to get in contact with you in a moment's notice. When you get a "live one" who is pre-approved, you need to move fast and get your contracts locked in.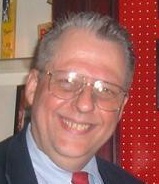 Ernest O'Dell
CEO DMS Group
From The Desk of Ernest O'Dell
I've been consulting in Marketing and Communications for over 30 years, and there's one thing I've learned in every industry: people are "on the move" but they want to be contacted when they have that all important sale comes in. They want the freedom and mobility that technology gives them today, but when it comes time to put the finishing touches to that "perfect close" they want to be only one phone call away! Your prospects and clients don't want to hunt you down; they want to be able to talk to you in ONE PHONE CALL. And if they can't reach you, well... you've just lost the sale!
Look, I know how hard it is in this business. I've been in sales, too; and it's a "dog eat dog" world out there. Even more so now with the times like they are. Yet, real estate agents and brokers are still making money all over the country--not only because it's a buyer's market--but because they're constantly in touch with their clients. I don't think all markets are suffering as badly as they are in some areas, but if you're in one of those "depressed" markets, you need all the help you can get.
Real Estate Professionals all over the country are finding out about a little known technology that can be their "one stop shop" for communications--and never be out of touch with their customers again! That solution is Unified Communications with TeleCenter Real Estate Pro, and it's designed from the "ground up" for Real Estate professionals such as yourself.
TeleCenter Real Estate Pro is a Toll-Free Real Estate hotline and lead capture system utilized by top producing agents and brokers across the world. Many Industries have used Toll-Free Info lines to provide 24/7 information to prospects for years now. Developed in 1992 by COA Network, TeleCenter has a proven track record of providing dependable service for over 17 years!
In an effort to stay on top in the competitive Real Estate Market, top producing Real Estate Professionals have turned to technology to find the latest and greatest tools to provide them with the competitive edge they need!
TeleCenter Real Estate Pro is a:
Presentation Hotline

Voicemail System

Answering Service
Auto-Attendant
and a Fax Line all in one!
TeleCenter Real Estate Pro provides the competitive edge you need in the Real Estate business by providing you:
One phone number to connect you and your clients no matter where you are
The ability to present your listing details to clients on a 24/7/365 basis
To capture buyer and seller leads without violating Do Not Call list requirements
And so much more!
Let TeleCenter Real Estate Pro impact your business in a powerful way! Easily! Quickly! Inexpensively!
Click Here to learn more!
Copyright © Ernest O'Dell and DMS Group Publications - All Rights Reserved